This performance is accompanied by Eric Bribosia at the keyboards. The music offers breathing space, opens up the imagination, sharpens the senses, suspends time and multiplies the possibility of movement.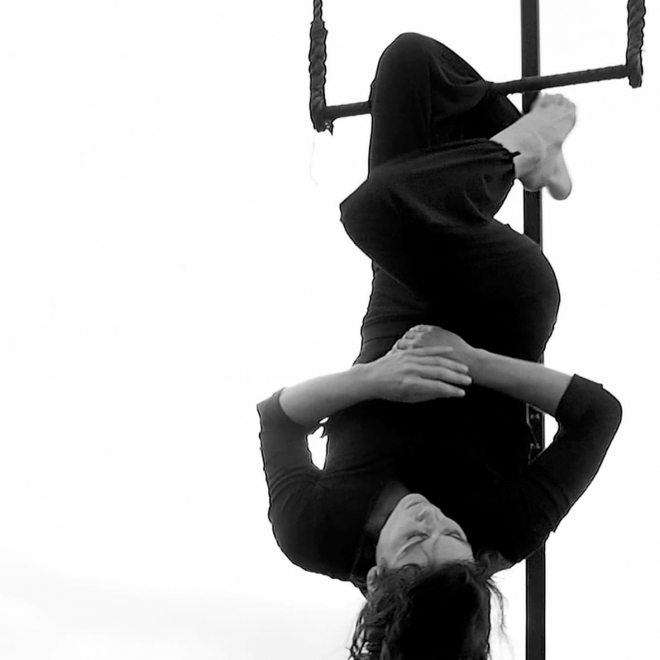 Duration: 20 minutes
Suitable for all audiences (age 6 and above)
A production supported by the Service du cirque, des arts forains et de la rue of Fédération Wallonie-Bruxelles and Espace Catastrophe
Image and graphic design: Sophie Saporosi
Eric Bribosia (Keyboards)
Belgian pianist and keyboarder born in 1974, working and living in Brussels.
Eric develops a musical research that has led him to come into contact with different artistic fields: film music (Khalass, Beyond the Steppes, Bitter Flowers), music for the theatre (compagnie point Zero) and improvisation. An occasional performance artist (TanBo, Venize Biennale), the avant-garde sound he conjures with his keyboards transforms itself into living tableaux.
His collaborations are various and heterogenous: Karim Gharbi, Kangling, Yokaï, Lyenn, les chroniques de l'inutile, Anja Kowalski Wolke, Elodie Doñaque, Sophie Saporosi…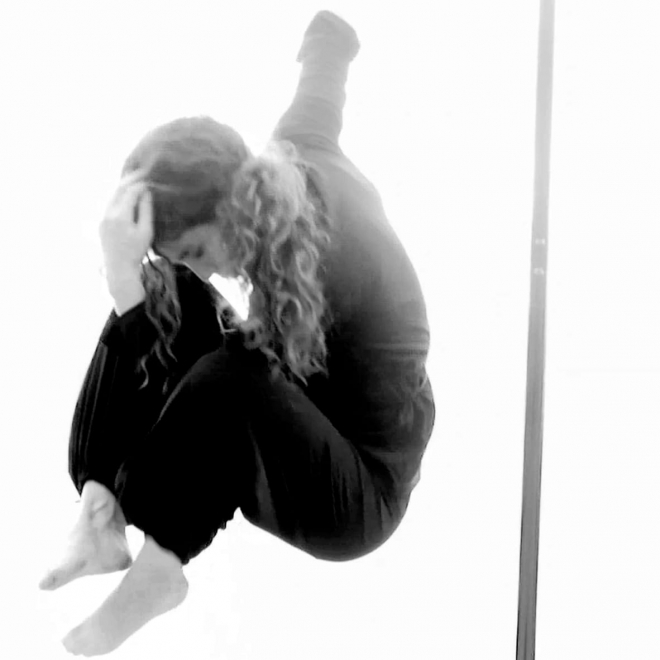 Scenic space
The piece is performed outdoors. Guided by the intent to inscribe the piece in the urban landscape, the company encourages the venue to contact local constructors and organize the performance on a crane of a local construction site. This was made possible, for instance, at festival Sortilèges Rue et vous in Ath, Belgium.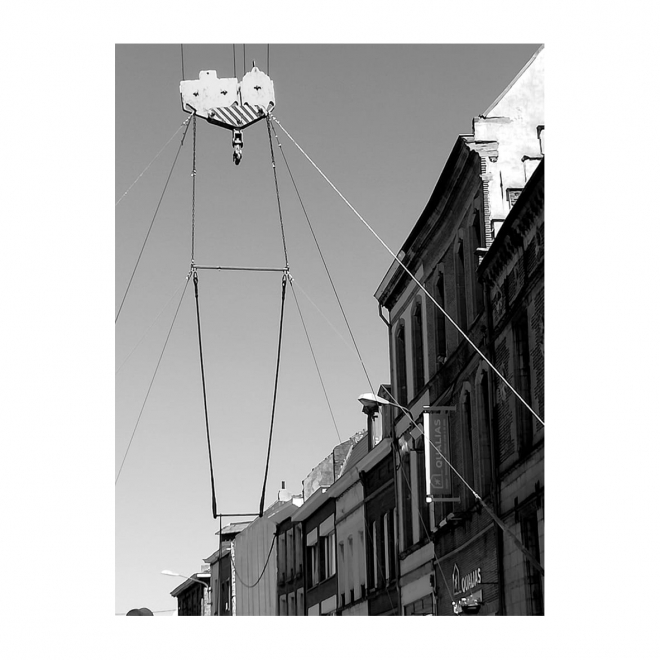 Music tech rider
2 DI boxes extensions multi-sockets 1 audio mixer 4 inputs 1 output
1 Double keyboard stand 2 speakers + 2 speaker stands for elevation
Performance fee
1500 €
Rental of outdoor aerial rig: 500 €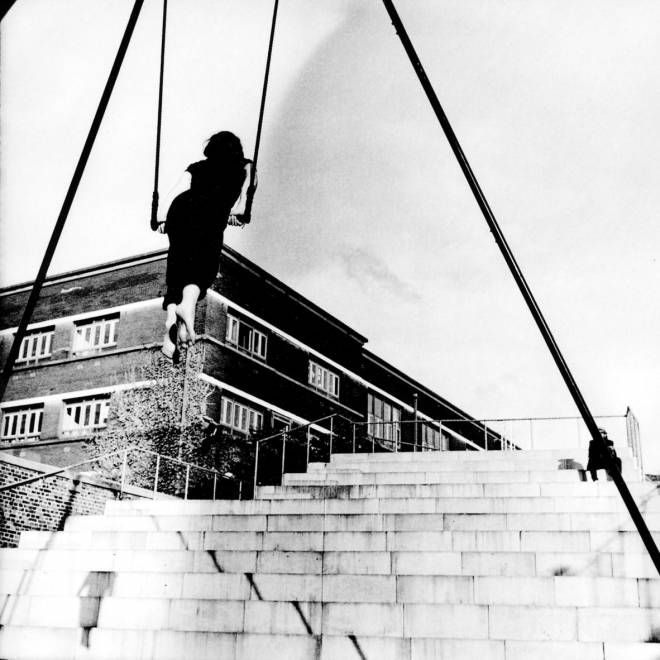 Pictures © Sophie Saporosi
Trailer