short circus performance with a trapeze artist and a musician
Elodie Doñaque / Fabian Fiorini
For losing myself
For the now
For peace. 
For screaming, being, taking action. 
For pleasure, for pain, for fear
For healing, 
Giving in
Resisting
Complaining. 
For praying. 
Resisting. 
For the wind, the curves, the revolt. 
For crying. 
For passion, telling, filling, escaping, shattering, inventing. 
For coming back, joining, awakening. 
Forgetting. 
Breathing. 
Uttering oneself

Eymen.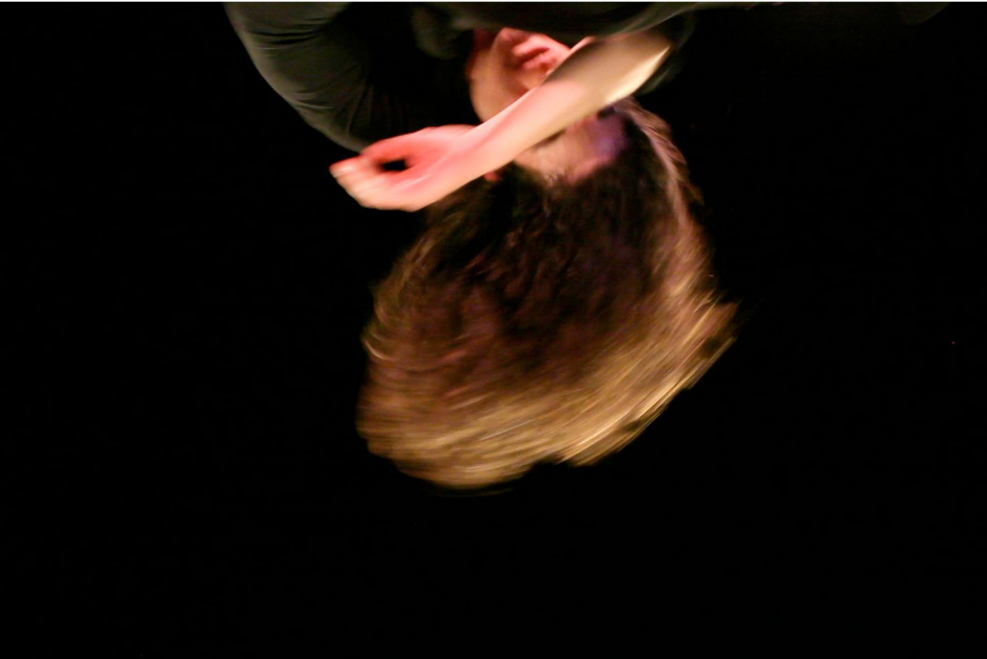 The performance
Eymen is a short circus performance with a trapeze artist and a musician.
Elodie Doñaque presents a piece around suspension, a radical research around the body / music / sound, playing with gravity and her own fragility.
Experimenting with fatigue to reach another state, she pushes the limits of her own resistance, strength, slowness, softness and weightlessness.
This performance is accompanied live by Fabian Fiorini at the piano, with music opening up the imagination, sharpening the senses, suspending time, and offering breathing space, the possibility of movement.
Duration: 20 minutes
Suitable for all audiences (age 6 and above)
Elodie Doñaque – Conception, Trapeze, Choreography
Elodie composes with the ephemeral, creating abstract paintings made of body movements and sound. She trained at le Lido, the Centre Chorégraphique de Toulouse and the School for New Dance Development /SNDO in Amsterdam.
Her approach to trapeze consists in making the aerial body organic.
She started her career as circus dancer working with the following companies: le Cirque Bidon, Les Oiseaux Fous, La Rital Brocante, le Cardage cirque chorégraphique, le Collectif en Transit, and alongside choreographers Stefan Dreher, Hugo Dehaes and singer Nfaly Kouyaté.
She has worked as a choreographer for Les Hommes penchés, Cirque Marcel, Cie du Pain Perdu, Cie à prendre ou à voler, Cia Desequilibrats, Cirko Demente Nos no Bambu.
Elodie has led aerial movement research workshops as a guest artist at Le Lido, L'ESAC , La FLIC, la Scuola di circo Vertigo, l'Espace Catastrophe, la Central de Circ, La F.A.A.A.C.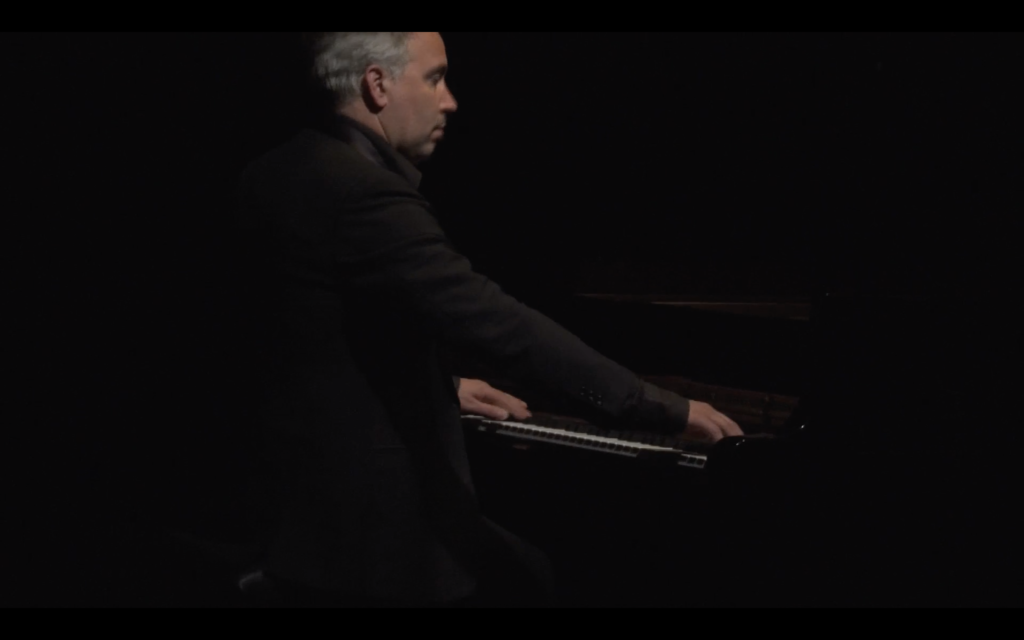 Fabian Fiorini – Pianist, Composer, Arranger.
After training in classical and African percussions, Fabian Fiorini started studying piano at the age of fifteen.
Along what is proving to be a very open-ended journey, he has shared paths with the following ensembles and/or personalities: Les Tarafs de Haïdouks, Ictus Ensemble, Aka Moon, Octurn, Magik Malik, Gilbert Nouno, Ensemble InterContemporain, Anna Teresa De Keersmaeker, TG Stan, Le Groupov, Garrett List, Frederic Rzewski, Philippe Pierlot, Pierre Vaiana, Kris Defoort, Fabrice Murgia, Lorent Wanson.
In 2011, he was appointed Professor at the Conservatoire Royal de Liège, where he teaches Improvisation and Advanced Training to Contemporary Language, and in 2015, Professor at the Conservatoire Royal de Bruxelles and at Arts au Carré in Mons, where he teaches Arrangement and Jazz Harmony.
He was commissioned the piano recital piece for the semi-final round of the 2016 Concours Musical International Reine Elisabeth.
Tech rider
Trapeze rigging: 2 rigging points with min. 200KG allowable weight load, 1 meter apart.
Ideal height: 5m90 / Minimum height: 4m70
Music
The venue must provide a tuned baby grand piano.
Performance fee:
1500 € (1st performance, 1 perf./day*)
1200 € for the following performances (1 perf./day*)
*for two performances in one day 2100 € + 1800 € the following performances
Return trip from Brussels (Belgium) for 3 people
Trailer
Press
http://cirqencapitale.be/article/eymen-par-elodie-donaque-et-fabian-fiorini/
Support
This performance was supported by a grant Aide à la Création du Service des arts forains du cirque et de la rue of the Fédération Wallonie-Bruxelles, and hosted in residence by Espace Catastrophe, Théâtre Marni and la Maison des Cultures et de la Cohésion Sociale de Molenbeek-Saint-Jean in Brussels.